Private client services
Wilmots have many years of experience advising on those aspects of the law that we are all likely to encounter during our lives. We also have a niche practice in classic and historic cars.
Each solicitor specialises in their area, and we work together to give the best quality advice, tailored to the needs of our clients.
We have particular strength in:
We pride ourselves in the fact that most of our new clients come to us by personal recommendation from exisiting clients.
Wills
Download our Guide, submit our Questionnaire, or contact Sophie Endersby if you'd like a fee estimate.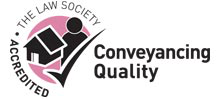 Powers of Attorney
Our guides outline the benefits of Lasting Powers of Attorney: