Resources
This section of the site contains links to general information that may be of interest to our clients.
There are factsheets explaining some aspects of property law and the conveyancing process, and the 'jargon-buster' pages explain some common legal terminology.
We also have links to web-sites that give further information. In addition you will find a link to our Complaints Handling Procedure for your information.
If you wish to make a Will, you may download our questionnaire form and submit it to a Partner in our Private Client department, dealing with Wills, Probate and Trusts.
For individual matters, you should always seek specific advice.
Powers of Attorney
Our guides outline the benefits of Lasting Powers of Attorney: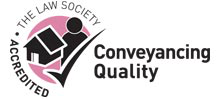 Wills
Download our Guide, submit our Questionnaire, or contact Sophie Endersby if you'd like a fee estimate.